SIGNATURE TREE CARE
Land Clearing & Forestry Mulching
We differ from a traditional Naples land clearing company. Offered to you is an alternative to develop or maintain your property with a more efficient and successful long-term management solution. With skilled approaches and updated equipment that we employ, it reduces or eliminates damage to soil and roots preventing future die off of valued trees.
As a TCIA (Tree Care Industry Association) nationally accredited tree service we pride ourselves on the highest safety standards & professionalism. We are in the business of people & their trees so when we selectively clear land or complete a full lot clearing, our level of organization, efficiency and cutting-edge new equipment creates job-site precision resulting in positive long-term results for you.
We seek to develop long term relationships with our clients from property development / land clearing to tree management and monitoring.
Naples, FL Tree Service with TCIA National Accreditation
What Is Forestry Mulching?
Forestry mulching is an eco-friendly, single step process used to clear land of unwanted vegetation. Using one machine, forestry mulching preserves the soil profile which has a direct result in the future health of your landscape trees, plants and lawn. In addition to being less destructive, forestry mulching is typically faster and more cost effective than traditional land clearing methods.
Improper land clearing can lead to "disturbed" soils which are more conducive to problems that include but are not limited to soil compaction (which limits landscape health), poor soil drainage, weed growth & invasive plant colonization. Often trees decline months or decades later as a result of how a property was inadequately cleared and developed. Forestry mulching selectively turns trees, shrubs and vines into mulch in place or can be located to a specific area to be turned into compost.
We use drone capabilities to view a detailed layout of your inaccessible land. We accurately view/measure boundary lines, wetlands, obstacles, tree densities & heights.
Proper land development and management practices can reduce future inputs resulting in a healthier environment incurring lower future maintenance costs.
Your land clearing needs will be skillfully met while enabling you to preserve or improve the function, aesthetics, economic and ecological value of your land.
BENEFITS OF FORESTRY MULCHING
Typically faster than conventional methods
More cost effective than traditional land clearing methods
Environmentally friendly and low impact land or lot clearing
Increases value of property & allows perspective buyers to view property
Eliminates erosion and run off problems associated with conventional lot clearing methods
Real estate property viewing & survey lines
Leaves soil structure intact
Mulch will decompose into the top soil, providing nutrients and organic material recycling biomass
Expands usable property
Wildlife habitat restoration
Invasive removal
Reclaiming detention ponds
Reduces dust
Fence line clearing
Brush pile reduction
More cost effective than hauling
ADDITIONAL BENEFITS OF FORESTRY MULCHING
Leaves nutrient rich mulch behind for a manicured look
No damage to roots of trees you want to keep on property
Much better aesthetics than dirt, results are a park like setting
No soil damage or ruts
Property can immediately be driven on for a safe work environment
Mulch helps retain & build up top soil
Retards re growth of undesirable or invasive plants
Fire break, fuel reduction
Trail development & maintenance
Retains valuable soil biology and its nutrients
Restoring the land to its natural state
Selective clearing allows other plants to flourish
Cost Effective Clearing
No damage to roots of "keeper" trees
No Hauling
Sometimes No Permitting Needed
In land clearing work many challenges can arise. We are a fully faceted Naples tree service and Collier County landscape contractor with experienced & qualified ISA Certified Arborists on staff.
We understand the big picture from land clearing to planting trees, maintaining tree and palm health, to tree and palm removals when necessary. Long term health of a mature landscape is often determined by how properties are developed.
Gaps can occur in a process of many steps to bring a project from raw land to a healthy mature landscape years down the road. Often as a tree service, we are called in to solve a problem within the landscape after a property is completed when a simple adjustment could have been made during the land planning & development phase.
Onsite we employ specialized and unique tools, techniques & methods using multiple pieces of equipment in concert. This equates to meeting any challenge with efficiency and speed resulting in an on time and successful land clearing project for you.
Compatible Land Clearing Services
We offer a variety of options unavailable from most tree or land clearing companies. We proficiently remedy any challenges that may be encountered by having a Tree Risk Assessment Qualified & ISA Certified Arborist on staff.
Selective Land Clearing: We work with precision to preserve trees while removing unwanted vegetation with minimal impact.
Arborist Consultations
Developing Tree Inventories by GPS
Proper selection of valuable trees to keep on property
Tree Risk Assessments
Trimming and/or pruning of trees to be kept
Remove a tree by crane if necessary
Provide a tree preservation plan
Plant health care (PHC) services
We provide comprehensive resources while addressing the challenges that may arise with your property development and land management. Our lot clearing services can provide solutions with your specific circumstances and budget.
Real Estate Offices
Fire prone homes
Developers, Engineers
Landscape Architects
Construction Companies
Commercial Plazas
Golf Courses
Construction Companies
DOT, County, Utility projects
Tree Companies / Large Landscape Companies
Airports
Residential Home Owners
Associations
Condominium Associations
Community Developments
Storm cleanup clientele
Property managers
Home Builders
Architects
Government Facilities & Parks
Cell tower companies
LEARN MORE ABOUT OUR EQUIPMENT
Updated land clearing equipment is utilized that is meticulously maintained and cleaned to provide a high level of safety for us and the environment while maximizing performance.
Some of our equipment includes a 4×4, tracked bucket lifts, grapple trucks, mini loaders, track and wheel loaders, and remote controlled 4×4 stump grinders. These all are used together as needed to overcome any unique challenges safely and efficiently.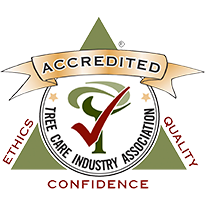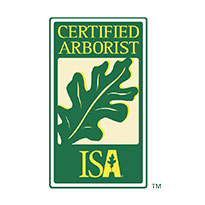 EXCELLENT TREE SERVICE STANDARDS SINCE 2002
Discover The Signature Difference
The proactive care offered focuses on proper industry standard techniques and cultural practices providing customers with a healthier and more aesthetically pleasing landscape.
Signature Tree Care's skillful ISA certified arborists can accomplish wonderful things for your trees. We are the only Naples, Florida tree service with TCIA (Tree Care Industry Association) National Accreditation.