ACCOMPLISHED TREE SERVICE PROFESSIONALS
About Signature Tree Care
Signature Tree Care, LLC is a tree service located in Naples, FL. We carry both Collier County & Lee County contractor's licenses as well as being a county & state vendor. Signature Tree Care is a TCIA Nationally Accredited tree service in Collier County and was founded in Naples, Florida in 2002 by Ian Orlikoff whose expertise combines more than 23 years of hands on tree care and landscaping experience.
Naples, FL Tree Service with TCIA National Accreditation
Signature Tree Care has been part of the Naples, Florida community for over 18 years and are aware of the impact our coastal ecosystems have suffered. We have been offering ecologically minded organic fertilizer programs since our beginning in 2002.
ISA Certified Arborists are on staff and affirm it is important for not only the owner or estimator to be certified, but rather be involved with your tree work to some degree. This ensures you are hiring a tree care team that will provide safe, specialized and research backed tree care.
For more information, please visit the links below:
Tree Care Industry Association (TCIA)
International Society of Arboriculture (ISA)
Society of Municipal Arborists
Society of Commercial Arboriculture
Florida Nursery, Growers & Landscape Association (FNGLA)
NOFA
We love what we do, and our passion and high value work shows in how your trees and landscapes progress with reliable care. An ISA Certified Arborist will always be involved in your landscape on a regular basis whether it is performing, supervising or inspecting all work.
Each employee recognizes the responsibilities we have and is proud in knowing that we are stewards of the urban land in Collier County.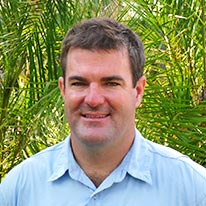 Ian
Owner, ISA Certified Arborist, CTSP, TRAQ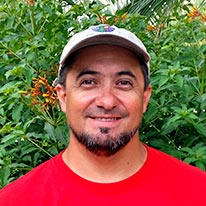 Walter
Operations Manager, ISA Certified Arborist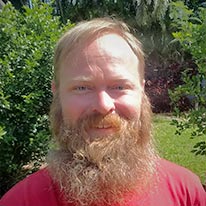 Justin
Plant Health Care Technician, Estimator
Safety is paramount as tree work is inherently dangerous. Keeping you & our team safe is our #1 goal and we achieve this abiding by and training in accordance with the American National Standards Institute a.k.a. the ANSI Z133 & ANSI A300 safety standards. This ensures we are providing the very latest & greatest level of safety & professionalism.
Arboricultural practices are provided in accordance with the American National Standards Institute or ANSI A300 which are written standards for professional arboriculture practices. This is coupled with International Society of Arboriculture (ISA), Green Industries Best Management Practices (FDEP GI-BMP) and Collier & Lee county tree work codes and ordinances.
We maintain a high level of readiness and supply allowing us to respond and work without public infrastructure for up to 14 days post event (hurricanes). Utilizing the 5S system creates a high level of efficiency & safety which translates to more focused productivity on the services we provide to our clients in emergency situations.
All our trucks are equipped with safety & medical equipment that exceed OSHA requirements. Operating out of an indoor shop allows us to properly care for and service our updated equipment. Utilizing in house fabrication and repairs enables us to reduce our down time keeping your project moving forward.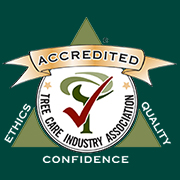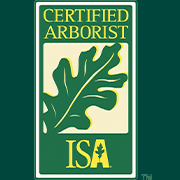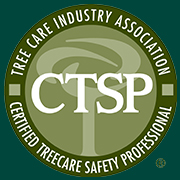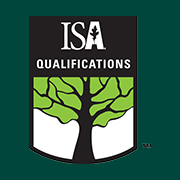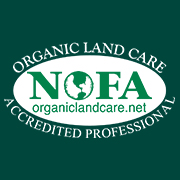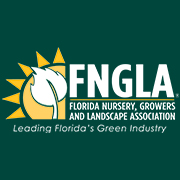 Tree Care Industry Association (TCIA) National Accreditation
As you begin your search for a tree care company, start with a TCIA accredited tree service. Obtaining TCIA accreditation takes time, energy and a commitment to be the best in the industry. You are on the right track to getting the tree work done safely, properly and at a good value.
TCIA accredited tree services are peer/professionally reviewed companies demonstrating the highest industry standards. Having a TCIA accredited tree service take care of your trees allows you peace of mind with a company that demonstrates the necessary skills to safely handle your project. Signature Tree Care became accredited in 2016 to better serve our clients.
Signature Tree Care's Accreditation
63-point checklist for implementation to ensure industry/TCIA compliance
On-site audit of company, it's standards, safety practices, equipment, personnel
Up to date & proper Insurance for Workman compensation, General Liability with aggregate limits consistent with industry standards, vehicle insurance
Reviews of company safety history, policies, and trainings to ensure worker and client safety
Comprehensive review of safe/current tree care practices

I normally don't review BUT your crews have been incredible! They all worked extremely hard and diligent. You can see that Signature Tree Care truly strives to please! I thank you for your professionalism and educating me on my trees – I definitely will recommend you to all of my friends, neighbors! To everyone who reads this review: you can have 100% confidence in hiring Signature Tree Care!

Following hurricane Irma, we had 4 very large, mature trees down. Ian, a certified arborist, assessed our situation in less than 24 hours from our call. Later that afternoon he returned with his team and equipment to remove 3 of the fallen trees. After inspection of the 4th tree, Ian believes it can be saved! We look forward to working with Signature Tree Care in the future and highly recommend them for expert dedicated tree service.

Since Signature Tree Care has taken on the work, our trees have never looked better. Our property has taken on a whole new look thanks to their care. Ian, his crews and Stephanie, his office manager are always cooperative and pleasant to deal with. They arrive as scheduled and continue the work until the job is done…. I have no hesitation in recommending Signature Tree Care to anyone who wishes to retain their services.

Because of Signature Tree's management and structural pruning over the past several years of the more mature street-side trees planted some 15-17 years ago when the neighborhood was originally developed, these trees are constantly viewed as younger and healthier than trees with significantly less age in other neighborhoods within our development.