SIGNATURE TREE CARE
Palms - Lethal Bronzing Inoculations
In Naples, Florida there is no cure for Lethal Bronzing; only preventative measures can be taken such as quarterly palm inoculations and immediate removal of infected palms.
Palm injections are performed on a consistent, quarterly basis accompanied with site inspections and monitoring of the severity of progression within the community and locale to aid in protecting your palms from the deadly disease. Technique of the application is paramount when providing this prophylactic. Any deviation from proper inoculation technique will render the inoculation useless.
Naples, FL Tree Service with TCIA National Accreditation
Signature Tree Care in Naples, Florida also performs palm removals if needed with the proper disposal of infected material, along with injections of susceptible palms on your property the same day.
For more information on Lethal Bronzing and a complete list of susceptible palms
click here
.
WHAT TO DO
LETHAL BRONZING TREATMENT
There is no cure for Lethal Bronzing; only preventative measures can be taken such as inoculations and immediate removal of infected palms.
Call for a free evaluation & receive an estimate for quarterly inoculations of susceptible palms. If above symptoms are found on susceptible palms, we can provide a proposal for removal and provide inoculation services to other palms.
Photo Credits: Naples Daily News 2011
Your source for residential, commercial, and municipal tree care services in Southwest Florida
The cause of Lethal Bronzing a bacteria-like organism called a phytoplasma. Phytoplasmas are not yet well understood but, like bacteria, they can be controlled with preventative inoculations that Signature Tree Care offers.
Most common susceptible palms to Lethal Bronzing include:
Christmas
Bismarck
Pindo
Carpentaria
Coconut
Chinese fan
Canary Island date
Edible date
Pygmy date
Wild date
Fiji fan
Buccaneer
Mexican palmetto
Sabal palmetto
Queen
The Lethal Bronzing micro-organism is spread by an insect, called the Planthopper (myndus crudus) that is believed to be transported via plants and sod from areas across the state where its presence is established.
WHAT TO DO FOR LETHAL BRONZING
There is to date no cure for Lethal Bronzing, only prevention.
Arborist consultation with early detection by lab test results and or definitive signs and symptoms to diagnosis is good management. Removing the host plant immediately is necessary and prevention by inoculation programs are best management practices to combat Lethal Bronzing. Signature Tree Care also recommends planting disease resistant palms if palms are to be replaced.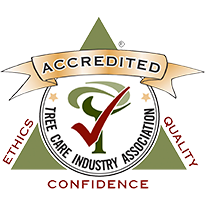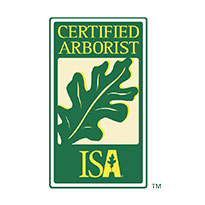 EXCELLENT TREE SERVICE STANDARDS SINCE 2002
Discover The Signature Difference
The proactive care offered focuses on proper industry standard techniques and cultural practices providing customers with a healthier and more aesthetically pleasing landscape.
Signature Tree Care's skillful ISA certified arborists can accomplish wonderful things for your trees. We are the only Naples, Florida tree service with TCIA (Tree Care Industry Association) National Accreditation.