SIGNATURE TREE CARE
Arborist Consulting
Naples Certified Arborists (aka. tree specialist, tree doctor, tree expert) perform consultations using over 33+ years' experience combined.
Naples, FL Tree Service with TCIA National Accreditation
Our local Naples ISA Certified Arborists provide home owners, home owner associations, property managers, planners, developers, construction companies, golf courses, and municipalities aid to navigate a problem or when trees and palms are a concern.
The helpful data gained from a proficient arborist consult will help you to save future landscape &tree maintenance costs, increase your landscape's performance and better educate you on your landscape's needs and requirements.
CONSULTING REPORTS ARE PROVIDED UPON REQUEST
Arborist Consulting is a service provided not by a salesman but rather a tree specialist that knows the challenges of the SW Florida soil, local site conditions and relationships of how local flora perform. Offered to you are consultations utilizing many years of industry training, extensive hands on field work, experience and local facts. These factors combined with our long-term relationships with other industry professionals & mentors both local & abroad can provide unbiased, research backed data to facilitate a client's informed decision.
Arborist Consultation Potential Purposes
Diagnosis & Remediation of Tree and Landscape Problems, Tree Risk Assessment & Hazard Tree Inspections
Tree Values, Tree Inspections, Tree Inventory, Pre-& Post Storm Planning, Tree Protection & Management for Construction
Preparation of Contract Specifications (i.e. pruning operations), Current & Projected Management Programs
Scheduled Monitoring Programs (i.e. community inspections), Golf Course Tree Development & Management
County Code Enforcement Violation Remediation, Site Development / On Site Supervision
Tree Selection & Maintenance Programs, Arborist Educational Meetings / Talks with HOA Boards, garden clubs, etc.
Contact Us for an Arborist Consultation
WHAT IS THE DIFFERENCE BETWEEN A FREE ESTIMATE AND A CONSULTATION?
A free estimate is just that, a free quote on work to be performed as requested. An arborist consultation involves a site visit & evaluation with a skilled arboriculture professional working with non-biased objectivity to determine the best options for care.
Please note we will not provide an estimate to perform topping or any unethical arboricultural practices. However, we would appreciate the opportunity to help clients better understand the benefits of proper tree care.
Management of trees on your property during site planning, construction & post-construction.
Tree species, root displacement, soil conditions and grades are just some of the variables considered during an evaluation. Provided to you is a full-service package from analysis and planning to implementation and monitoring.
Scheduled site visits that identify & recommendations to ease potential stresses that improper cultural practices, abiotic and biotic impacts may cause.
Measurable evaluations of soil and site conditions enable us to provide appropriate recommendations for specific tree species.
If you're new to the area and need a walk through to better understand what concerns you about your landscape.
You would like a non-biased opinion to create an informed decision in future care for your property.
Overseeing a landscape for an HOA or commercial properties can be overwhelming at times or you may need to present information to the board from a separate entity to facilitate an important decision.
Arborist as a guest speaker in a board meeting will engage a proactive approach and provide a platform for collaboration.
Construction projects impact trees and simple adjustments or changes could easily prevent the loss of a valued tree. Often it takes years or decades to express symptoms of tree damage. Hind sight is 20/20 and we strive to express the importance of pre planning to maintain health and longevity in trees identified for retention.
If improper care was performed on your plants/trees and you need a care plan to remedy the situation.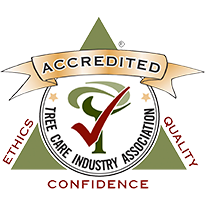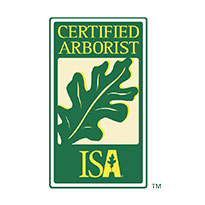 EXCELLENT TREE SERVICE STANDARDS SINCE 2002
Discover The Signature Difference
The proactive care offered focuses on proper industry standard techniques and cultural practices providing customers with a healthier and more aesthetically pleasing landscape.
Signature Tree Care's skillful ISA certified arborists can accomplish wonderful things for your trees. We are the only Naples, Florida tree service with TCIA (Tree Care Industry Association) National Accreditation.