SIGNATURE TREE CARE
Palm Trimming & Palm Health
We may have the largest concentration and variety of rare, exotic palms from around the world right here in South Florida than in any other part of the world. Many of these palms are not well suited for this Southwest Florida climate and they have specific needs and require specialized attention.
Naples, FL Tree Service with TCIA National Accreditation
Palms are often lost due to the following:
Simple nutrient deficiencies that were not corrected
Pressure from insects or diseases specific to a particular palm
Stress from poor site and soil conditions
Proper Palm Fertilization
Signature Tree Care takes care of palms in a way that is specific to its species, nutritional needs and pest/disease susceptibility on an individual basis.
Our nutritional program consists of a customized eco-sensitive fertilizer application.
Nutrients are provided in a selective manner in response to identified needs. Supplements of any deficient nutrients are provided limiting use of unneeded fertilizer.
Certain palms often require only a supplement of a specific nutrient, therefore, a standard palm fertilizer is not necessary (i.e. Coconut palms are generally Potassium deficient). It is important to note that a palm can experience multiple deficiencies at the same time.
Proper Palm Trimming /Pruning
Pruning is completed of loose boots, seed pods, and dead fronds. It is not recommended to prune a palm above the three o'clock and nine o'clock positions. It is preferable to prune only the dead fronds, leaving the green ones to carry on photosynthesis. Over pruning reduces the vigor of palms as well as increasing the risk for diseases and pests. Over pruned palms have a lower survival rate after a high wind event as the bud has less protection from the wind due to the decreased amount of fronds. The natural wind throw effect is challenged as well causing a wind sail effect.
For more information on palm pruning please refer to the University of Florida publication and the National Arborist Association publication.
For your protection as a homeowner, remember that pruning any tree over 12 feet tall requires a company to have tree workers' compensation code 0106 carried on all workers and have a commercial liability insurance policy specifically for tree work. These insurance policies guard the homeowner from any liability issues regarding injuries/deaths or property damages on site.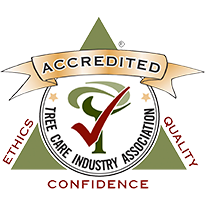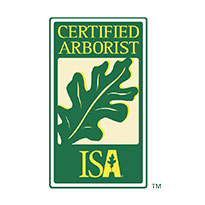 EXCELLENT TREE SERVICE STANDARDS SINCE 2002
Discover The Signature Difference
The proactive care offered focuses on proper industry standard techniques and cultural practices providing customers with a healthier and more aesthetically pleasing landscape.
Signature Tree Care's skillful ISA certified arborists can accomplish wonderful things for your trees. We are the only Naples, Florida tree service with TCIA (Tree Care Industry Association) National Accreditation.