SIGNATURE TREE CARE
Tree Trimming & Pruning
Tree trimming / tree pruning services in Naples will accomplish several goals. Your objectives are achieved with proper tree pruning methods while maintaining your tree's health, longevity and safety. These are vital factors in every good quality tree trimming program. At Signature Tree Care in Naples, Florida, we focus on the specific needs of each of your trees & palms.
Naples, FL Tree Service with TCIA National Accreditation
Our tree trimming services comply with ANSI A300 (American National Standards Institute) and ISA (International Society of Arboriculture) standards along with Collier & Lee County codes for correct tree pruning.
One of our knowledgeable Naples Arborists will evaluate your trees and provide you with professional feedback regarding a recommended pruning program. The improved health & development of your trees into a sustainable and more aesthetically pleasing part of your landscape are the main goals.
Rather than reacting to symptoms, we offer a pro-active and more economical approach in caring for your trees. Many variables are taken into account when providing you a tree pruning program including but not limited to: tree species, climatic history, soil conditions, growing space, root system, pruning history, irrigation and fertilizer practices.
TYPES OF TREES WE PRUNE
CUSTOMIZED TREE PRUNING PROGRAMS
Palms
Young Tree Training
Mature Tree
Ornamental
Balancing
Wind Damage Prevention
Structural Development
Restoration
Directional
Crown Reduction
Crown Thinning
Crown Cleaning
View
Espalier
Weight Reduction
Clearance
Fruit/Citrus
Hand Pruning for Shrubs/Hedges
For proper mature tree pruning techniques, please refer to ISA's TreesAreGood.org PDF guide.
For proper palm tree pruning, please refer to the University of Florida's PDF publication.
Your source for residential, commercial, and municipal tree care services in Southwest Florida
Mature trees need a knowledgeable and experienced arborist that recognizes specific needs as they differ from younger trees. Tree pruning should only be completed with an understanding of how the tree will respond to each pruning cut. Making large cuts on an older tree could prove to be damaging as they have less ability to compartmentalize and seal exposed wood which can lead to rot. No branch should be removed without a reason. Also, a more conservative approach should be taken when removing volumes of foliage. Mature trees cannot handle improper pruning as they will become easily stressed.
Proper tree pruning is essential in developing a strong structure and desirable form. Young tree pruning ensures long term performance, safety and minimizes future maintenance costs. Unfortunately, proper tree training is not a standard practice in nurseries. Many homeowners wait until their tree is overgrown before having any tree trimming done. Consequently, trees can develop structural defects which become a liability that ultimately lead to partial failure, loss of tree, property damage, or cause personal injury.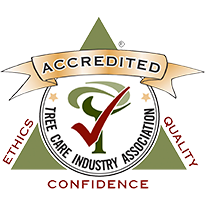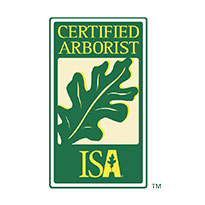 EXCELLENT TREE SERVICE STANDARDS SINCE 2002
Discover The Signature Difference
The proactive care offered focuses on proper industry standard techniques and cultural practices providing customers with a healthier and more aesthetically pleasing landscape.
Signature Tree Care's skillful ISA certified arborists can accomplish wonderful things for your trees. We are the only Naples, Florida tree service with TCIA (Tree Care Industry Association) National Accreditation.