SIGNATURE TREE CARE
Live Edge Wood
We believe that removing a tree with professionalism and honor is significant. Reverence for the tree in another form is how we can extend its life as live edge wood. These live edge slabs of various and sometimes exotic woods can be made for you into tables, benches, countertops, desks, chairs, stools, bed headboards, and more.
Naples, FL Tree Service with TCIA National Accreditation
Visit Our Wood Shop By Appointment Only. 239-348-1330
After our local Naples tree removal services are completed, we mill the wood and then kiln dry it. Your custom live edge wood is uniquely made using only local urban trees from Naples, FL. We can provide you with the tree species, history, location and reason for its removal. Each wood slab shows the tree's history. Our arborists would be happy to translate growth rings, patterns and the grain to its unique story to the new owner.
Each piece of reclaimed wood is chosen prior to removal of that tree so that the unique portion of the tree's structure can be preserved that is to be milled. This process ensures that the best natural form and character can be accentuated in the live edge wood slabs. We believe the natural wood form is the most beautiful; we only expose what nature has already created.
Aside from the wood's beauty, there is a sense of connection to the tree and you will be able to honor it with years of appreciation and use.
You won't find live edge wood like this anywhere else in Florida. Each piece of reclaimed wood is unique. No two live edge wood slabs will be exactly alike, and your selection will be a statement piece for your office or home. It is reclaimed wood furniture for you to enjoy now and to be passed on to your family members for generations to come.
Contact Signature Tree Care for Live Edge Wood
Live Edge Wood Slabs, stumps, branches
Wood turning-wood pieces of all sizes
Plant mounts
Unique wood formations for landscape plantings or furniture bases
Call or email Signature Tree Care today to discuss your live edge wood project.
OUR LIVE EDGE WOOD SUPPLY
Visit the Wood Shop By Appointment Only. 239-348-1330. Visit our Facebook page to view various species of wood in our inventories.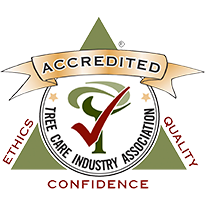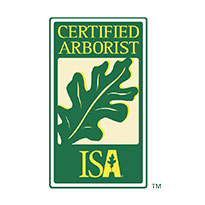 EXCELLENT TREE SERVICE STANDARDS SINCE 2002
Discover The Signature Difference
The proactive care offered focuses on proper industry standard techniques and cultural practices providing customers with a healthier and more aesthetically pleasing landscape.
Signature Tree Care's skillful ISA certified arborists can accomplish wonderful things for your trees. We are the only Naples, Florida tree service with TCIA (Tree Care Industry Association) National Accreditation.