SIGNATURE TREE CARE
Tree Code Violation Options
At times, homeowners are unaware of the county and city ordinances regarding the proper pruning, removal and planting of trees. Trees represent several values to our communities and must be correctly managed in an ever more developing urban environment. Several of the reasons codes are written are to protect the safety of citizens, right of way traffic, the well being of our community, the tree and the combined overall urban canopy. Once a tree is pruned improperly its risk of failure will be increased unless appropriate remediation is employed.
Naples, FL Tree Service with TCIA National Accreditation
Our tree trimming services comply with ANSI A300(American National Standards Institute) and ISA (International Society of Arboriculture) standards along with Collier County codes for correct tree pruning.
One of our qualified Naples Arborists will evaluate your trees and provide you with professional feedback regarding a recommended pruning program. The improved development of your trees into a sustainable and more aesthetically pleasing part of your landscape are the main goals. Rather than reacting to symptoms, we offer a pro-active and more economical approach in caring for your trees.
Many variables are taken into account when providing you a tree pruning program including but not limited to: tree species, climatic history, soil conditions, growing space, root system, pruning history, irrigation and fertilizer practices.
Although a tree may have a full green canopy after an improper pruning, it does not signify that it is healthy. Upon close inspection it is observed that excessive weak growth is a product of stress.
Often times it is only evident what the effects of improper pruning have on a tree after a major wind event and all of its associated costs are totaled. For example, over pruned trees suffer more damage or even death from a wind event due to the decreased strength of the branch attachments and the change in dynamics of how a tree should move in the wind.
View the list of native tree and shrub plantings approved for coastal, mid and inland zones within Collier County, Florida.
Predispose tree to an increased risk of failure during wind events creating hazards to people, property, utilities and emergency access
Create defects and deformities forming weaknesses which can remain for the life of the tree
Produce more debris during a wind event which adds more taxpayer burden
Increase total canopy loss in our community
Increase loss of habitat
Increase loss of shade and screening values
Increases growth of the tree canopy to replace what was removed creating extreme density which is weak wooded and involves poor branch attachments
Require more frequent pruning
Cost more to prune in the future
Once you contract with Signature Tree Care, we communicate directly with the county code enforcement officer regarding your situation. We will act as the agent working between you and the county to resolve any issues and to answer questions you may have throughout the entire process.
After the arborist inspection we will provide you and the code enforcement officer with a written arborist evaluation to determine if a pruning program may rectify the violation. In the event that a pruning program may not return the tree to a productive, healthy and safe structure then the only option is to remove and replace the tree with a county recommended tree (see "Native Plant Guide List" PDF above)
In some cases, the cost of cure for a restorative pruning program may outweigh the removal & replacement cost. This decision would then be based on the homeowner's preference.
Once the remedial action has been completed, both parties will be notified. A follow up site visit by the code officer will be made to document that remedial action has been performed and is compliant with the county.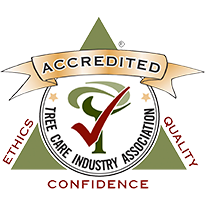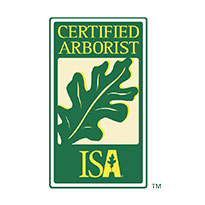 EXCELLENT TREE SERVICE STANDARDS SINCE 2002
Discover The Signature Difference
The proactive care offered focuses on proper industry standard techniques and cultural practices providing customers with a healthier and more aesthetically pleasing landscape.
Signature Tree Care's skillful ISA certified arborists can accomplish wonderful things for your trees. We are the only Naples, Florida tree service with TCIA (Tree Care Industry Association) National Accreditation.