Your Naples Tree Service Company
Customized & Sustainable Tree Service Solutions for the specific needs of each tree.
Prepare your trees for Hurricane season.
Estimate meetings are at a 10 foot distance or virtual.
Pictures can be emailed for estimates.
Exceeding all CDC guidelines. Strict 100% safety precautions for all staff.
Residential tree trimming services, tree removal, stump removal, organic fertilizing, certified arborist consulting, live edge wood and more.
Our Commercial tree services save future costs with the correct and properly implemented tree maintenance programs from one tree to hundreds.
Work with a local Naples tree service company that has the experience & local knowledge to assist in your tree management projects.
Naples, FL Tree Service with TCIA National Accreditation
Why Hire A Qualified ISA Certified Arborist?
A skilled ISA certified arborist can accomplish wonderful things for your trees.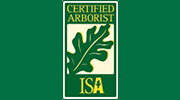 ARBORIST OWNED, PROFESSIONAL, RESPECTFUL
We have made a name for ourselves as a Top Naples Tree Service Company by offering sustainable solutions for your trees & landscape since 2002. We are proud to be a TCIA Nationally Accredited Collier County Tree Service.
Our approach to the treatment and maintenance of your trees and palms sets us apart. Working from the roots up, we view your trees or selected plants as a whole system affected by many things within their environment. We believe in the art and science of arboriculture, which has made vast strides in the last decade, and apply our knowledge for each of our residential, commercial & municipal clientele.
Remember, that what contractors you hire don't know, can end up costing you your plants and trees as well as more money. The demand for sound arboriculture is becoming more of a necessity due to rising costs of operations and reduction of our urban forests. It takes years of experience and local knowledge to thoroughly understand the true challenges of our extreme Florida soils, climate, flora, and their needs.

I normally don't review BUT your crews have been incredible! They all worked extremely hard and diligent. You can see that Signature Tree Care truly strives to please! I thank you for your professionalism and educating me on my trees – I definitely will recommend you to all of my friends, neighbors! To everyone who reads this review: you can have 100% confidence in hiring Signature Tree Care!

Following hurricane Irma, we had 4 very large, mature trees down. Ian, a certified arborist, assessed our situation in less than 24 hours from our call. Later that afternoon he returned with his team and equipment to remove 3 of the fallen trees. After inspection of the 4th tree, Ian believes it can be saved! We look forward to working with Signature Tree Care in the future and highly recommend them for expert dedicated tree service.

Since Signature Tree Care has taken on the work, our trees have never looked better. Our property has taken on a whole new look thanks to their care. Ian, his crews and Stephanie, his office manager are always cooperative and pleasant to deal with. They arrive as scheduled and continue the work until the job is done…. I have no hesitation in recommending Signature Tree Care to anyone who wishes to retain their services.

Because of Signature Tree's management and structural pruning over the past several years of the more mature street-side trees planted some 15-17 years ago when the neighborhood was originally developed, these trees are constantly viewed as younger and healthier than trees with significantly less age in other neighborhoods within our development.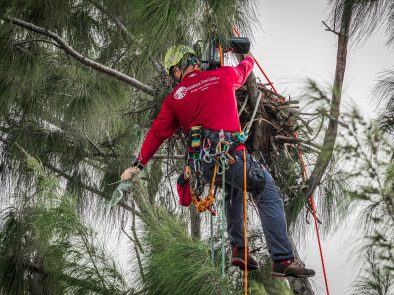 Audubon EagleWatch on Marco Island contacted Signature Tree Care on 9/16/20 and requested our help to remove plastic casting net in one of the eagle's nests. Rosemary Tolliver, volunteer for the Audobon EagleWatch, was directed to Joanna Fitzgerald at the von Arx Wildlife Hospital of the Conservancy of Southwest Florida who in turn provided the name of Ian Orlikoff, owner & lead ISA Certified Arborist of Signature Tree Care in Naples, Florida.
She contacted us for when studying the eagle nest, she noticed a cast netting entangled within the nest site. After consulting with the Audobon Society, permissions were required from federal and state authorities to remove the netting.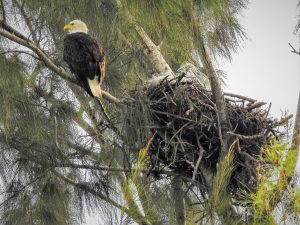 On September 18,2020 the Signature Tree Care team consisting of Ivan, Shelton, Ryan & Ian Orlikoff, lead ISA Certified Arborist arrived on site. Utilizing the Ronin Lift ascender, Ian accessed the nest safely to remove the netting.  As evening drew, both eagles were back in the nest. Remember to enjoy yourselves on the water when out fishing but properly dispose of your netting and fishing lines. See & Read More:
Below are: Article in Coastal Breeze News; Youtube video & pictures below by Frank Steiger Photography.